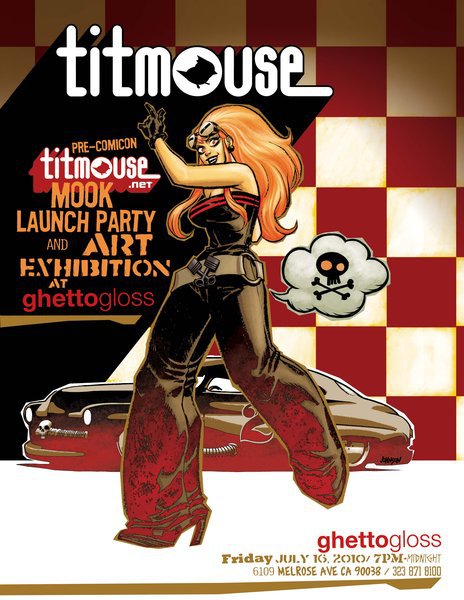 Super special Bonus event!

THIS FRIDAY, July 16th, 7pm - midnight.

Titmouse Inc. - the people who bring you Metalocalypse and all the other coolest animation in town - releases their first Mook (magazine + book) with contributions by Tommy Blacha, Dave Cooper, Travis Millard, Jon Schnepp and more! Please join us to celebrate, look at art, have a drink and buy stuff at GhettoGloss gallery, 6109 Melrose Ave, Los Angeles. Poubelles will be off the clock but happy to say hi!