DL008 Act 1 – The Upward Spiral
If you're reading this, you've made it through 2020. What better way to celebrate than with a couple of books about DEPRESSION! Dr. Alex Korb PhD guides us through "using Neuroscience to Reverse the Course of Depression, One Small Change at a Time." Yippee!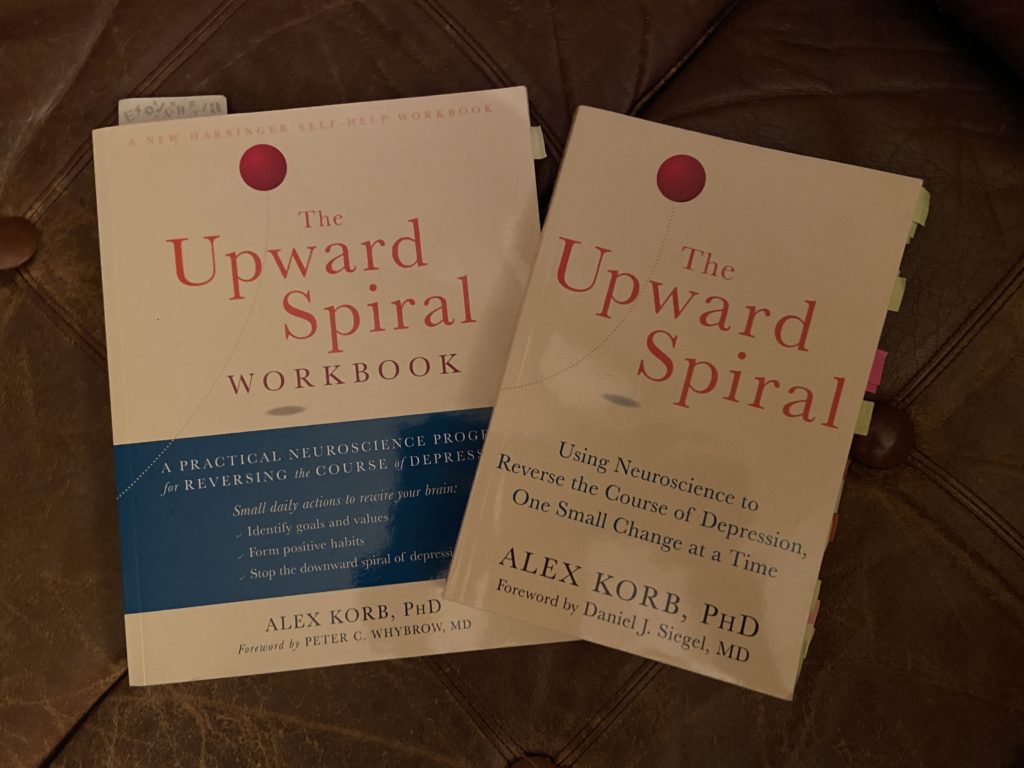 And something else to celebrate – it's the ONE YEAR ANNIVERSARY of our first episode. Thank you to everyone who's joined us over the months. Here's to many more!
Podcast: Play in new window | Download
Subscribe: Apple Podcasts | Google Podcasts | Email | RSS | More